Companies that consistently improve their ROI and company value while creating a sustainable competitive advantage must involve the people in their organization.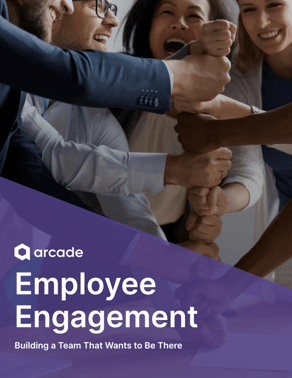 In our latest e-book, we've included key findings from Dr. Steven Johnson who's been working in corporate settings for 25+ years developing and managing corporate engagement programs.
Dr. Johnson has surveyed more than 150,000 employees in more than 1,500 businesses across the U.S. His efforts have linked employee engagement and customer satisfaction data with metrics such as:
Sales
Profit
Employee turnover
Download our e-book, Employee Engagement: Building a Team That Wants to Be There, and discover:
Key findings of our research
How to grow personal relationships with immediate supervisors
The four pillars of engagement
The nine areas of supervisor influence
The keys to engaging employees
Fill out the form to access the e-book!