Research shows that there are many free or low-cost ways to keep your best employees engaged and retain them for the long term.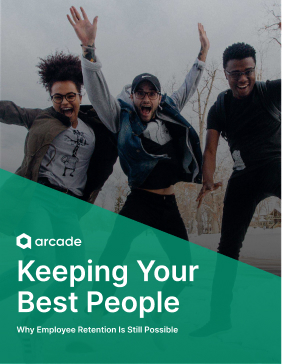 In our latest e-book, we've combined everything we've learned about improving retention after years of working with a wide variety of industries that believed turnover would be a permanent problem. These industries include:
Automotive
Wireless retail
Sales, support, and customer success teams
And many more!
Our workplace engagement solutions have been proven to improve retention by making it easier than ever to recognize, reward, and engage your staff.
Download our e-book, Keeping Your Best People: Why Employee Retention Is Still Possible, and start implementing these tips and small changes to move the needle on employee retention success.